Peacock Alley Entertainment was recently lauded as one of Canadian's top prod co's on Realscreen's 2019 Global 100 list which captures, "the best production companies working in the non-fiction and unscripted visual content industry". They included a profile of Peacock Alley: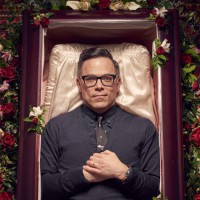 Number of employees: 8
Number of hours produced in 2018: 30
Recent projects: Tower of Song; A User's Guide to Cheating Death
Upcoming projects: Jensplaining; 50 Ways to Kill Your Mama

Established in 2012 by former Tricon Films & Television exec Carrie Mudd, Peacock Alley has created a name for itself through smart yet entertaining storytelling. That approach is easily seen in such series as A User's Guide to Cheating Death, hosted by Professor Timothy Caulfield and sold to numerous broadcasters globally while also streaming on Netflix. The series, now in its second season, has garnered multiple accolades and awards (including a nod for best science and technology program at the most recent Realscreen Awards) and its second season is being shopped globally by Sky Vision.
Network execs and production peers who cast votes for Peacock Alley cited the prodco's ability to punch above its weight, and its dedication to producing what Caulfield calls "fun programming that matters." In the near future, look for more of that in the form of Jensplaining, featuring Twitter's resident gynaecologist Dr. Jennifer Gunter for the CBC, and its North American adaptation of the Channel 4 format, 50 Ways to Kill Your Mama. BW
Click here for more on RealScreen's Global 100 2019 list